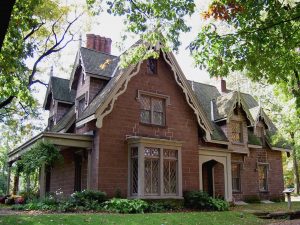 Welcome to The Hermitage Museum & Conference Center Blog, we're delighted you stopped by!
Every year we host thousands of visitors from near and far away places, who want to learn more about this National Historic Landmark in the heart of suburban Ho-Ho-Kus, NJ. Here you can walk in the footsteps of some of our nation's most illustrious founders, including General George Washington, the Marquis de Lafayette, and Alexander Hamilton!
School children and Boy Scout and Girl Scout troops partake in our immersive history learning programs at The Hermitage throughout the year. In the summer we host large craft and car shows, as well as two new favorites – a Community Garage Sale and an amazing Food Truck Festival. In the fall, ghost enthusiasts are captivated by acclaimed Medium, Craig McManus' Ghost Tours of the house museum. There's something for everyone at The Hermitage, so we hope you'll visit here often for the latest news about our upcoming exhibits and special events.